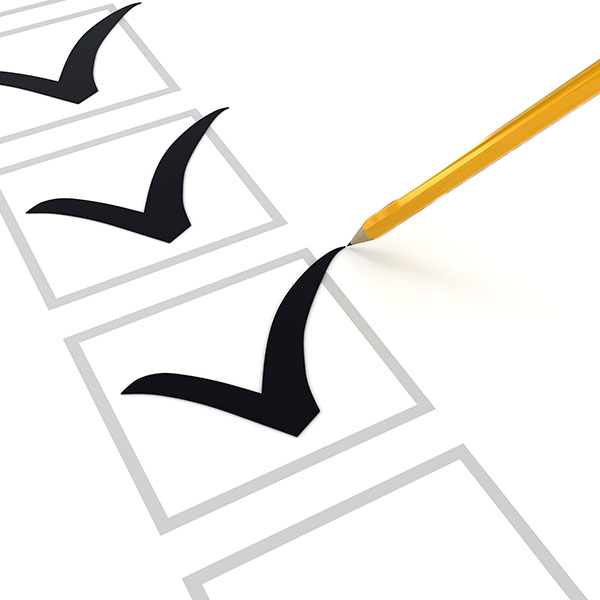 At Schutz Heating & Cooling we strive for 100% satisfaction in everything we do. We value your opinion and invite you to tell us and others about your experience with us. Please take a few moments to tell us what you think by leaving us a review here on our website or on any of these popular review sites or social networks.
Read what other customers have said about us.

All trademarks or brands on this page are registered by their respective owner and are not affiliated with our company, nor do they endorse or sponsor our products or services.
Reviews of
Schutz Heating & Cooling
(Based on 17 rated reviews)
14-Oct-2020
Product or service reviewed: Trane furnace & air conditioner & propane hot water heater
This is the most awesome company you will ever deal with. Was referred from Angie's list. Sales rep Rebecca is awesome, very knowledgeable & patient. For the first time in the 7 years since we purchased our home we have heat. There is finally warm air coming from the vents. The service installers were so friendly, prompt, knowledgeable so courteous a rarity in today's perceived pandemic. I didn't bother getting another quote, there was no need. The financing from Trane was a big plus
Kay Nicodemus
Genoa township,michigan
19-Nov-2019
Product or service reviewed: Heat Pump & Furnance
These people are great. I purchased a complete heating and cooling system from them. I wanted optimal performance. They delivered. My propane is much lower and I'm more comfortable all year. The service is outstanding!! A business that knows how take of it's customers properly
Kevin Feeheley
STOCKBRIDGE
06-Nov-2019
Product or service reviewed: Service
Timely Service: Excellent
Overall Quality: Excellent
Work Value: Excellent
Technician Neatness: Excellent
Technician Courtesy: Excellent
Office Courtesy: Excellent
Anthony was great at diagnosing my problem and at the same time fielding questions from the other field techs. He is friendly and helpful at offering ideas for better performance of the furnace. Thanks Anthony!
06-Jun-2019
Product or service reviewed: central air conditioning
We are so happy that we chose Schutz for our central air conditioning system replacement..Everyone was so professional, pleasant and competent, starting with Rebecca who came to our home to give us an estimate. She explained everything about the Trane unit it we were purchasing, warranty, best placement and the Installation. This is a very busy time of year and they were able to accomadate our needs and have there crew come out in two days. The installers called ahead to let us know when the would arrive and came on time . Ron, Nate and Callen were very pleasant and started working immediately, they worked together so well as a team, and truly are some of the most hardworking people we've every had the pleasure to do work for us. They ran into an unexpected problem caused by a company we had been doing business with for decades on our furnace and previous central air conditioning, They assured us they could fix it correctly, without increasing the quoted price! Consequently it doubled the time they alloted for us. They didn't ask to reschedule, but told us they would stay til the job was done right. Which they did almost 12 hours without any complaintsand rarely stopping to eat or drink They went above and beyond a typical installation and I have complete confidence in there work. They made sure everything was working, They were very neat and cleaned up all debris. I would highly recommend them to my family and friends . Thank You!
Mike &Peggy gordon
Brighton
15-Mar-2019
Product or service reviewed: AC-Heat Pump and Furnance
Timely Service: Excellent
Overall Quality: Excellent
Work Value: Excellent
Technician Neatness: Excellent
Technician Courtesy: Excellent
Office Courtesy: Excellent
Always pleasant to deal with
Keith Michael Gulick
Michigan
01-Dec-2018
Product or service reviewed: Trane furnace and magnetic air cleaner
Very professional and timely from initial call to the final installation and financing. Ron was my initial contact. He diagnosed my issue quickly and was thorough in explaining all the various problems with the original installation that had contributed to my furnace leaking and in language I could understand. There was some initial sticker shock due to inflation since the last time I replaced a furnace, but I was impressed with the high tech features of the magnetic air cleaner and the satellite analysis of my home to determine the size/model needed. I also came to trust Ron's judgement completely, even before learning that Schutz techs do not work on commission. He even brought heaters over to make sure we stayed warm until the installation. They were able to get my new furnace installed by the end of the next day, which was a very long day for the team. They were able to get my old humidifier working while correcting the problems with original installation. My good credit rating allowed me to finance in a fairly painless manner and Lena and Ron took me through all the steps.
26-Oct-2018
Product or service reviewed: repair
Schutz is my go to company now. They return their calls, follow up with an estimated time for an appointment, communicate clearly the repair necessary and are professional and courteous. Well worth the call and made my experience for my homeowner a big relief!
14-Oct-2018
Product or service reviewed: New Furnace, Air Conditioner and Air Cleaner
Schutz Heating and Cooling did a great job for us. They promptly responded to our request for quotation. Rebecca was professional and courteous and educated us well on options. Anthony and team did an outstanding installation taking great care to protect our floors and carpet. Absolutely no complaints. They were professional, timely, and competitively priced.
Barb and James Wilkinson
Brighton
04-Sep-2018
Product or service reviewed: AC Repair
I was very happy with the service from the call to set up appointment all the way through the repair. Anthony was the service provider he was very knowledgeable about the ac unit and It was fixed in no time and at a fair price. So thank you Anthony! and thank you Schultz heating and cooling. It's nice to work with a company so close to our home. I would definitely recommend them to my friends, family and neighbors.
06-Jun-2018
Product or service reviewed: Trane furnace and air condoning.
Timely Service: Excellent
Overall Quality: Excellent
Work Value: Excellent
Technician Neatness: Excellent
Technician Courtesy: Excellent
Office Courtesy: Excellent
Fast, honest, and very professional, from Rebecca through installation. Very pleased! Thank You!
Wayne & Sue Goode
Howell, Michigan
They were so great he did what I asked he also went out and bought the kids breakfast sat at the table with them….I am really pleased with the work they did!!!!!!
Victoria J.
Fowlerville, MI
They were more than accommodating and made sure everything was working before they left. They were very neat and clean and picked up everything.
The repairman was very courteous and called and kept me informed of all that was happening.
Pete and Mike repaired my air conditioning unit. They were courteous to my family and me, honest and descriptive in identifying and communicating the problem with my AC, and fair with working to a solution to fit a families budget. I truly enjoy people who take and go the extra mile because they love what they do. Pete and Mike were no exception.
Very good, fair price and the work was completed on time and for the price quoted
Your company has been such a pleasure to work with. When our furnace died on the coldest day in two years, Tony came out and assessed the situation, determined we needed a new furnace, explained everything to my husband in detail, and gave his recommendations. When Anthony came to install the furnace, he was very knowledgeable and did expert work. He went above and beyond, checking our air conditioning unit for power, moving the thermostat to a better location. They completely covered all the floor and carpeting so as not bring in any dirt or snow, they took out the old furnace and cleaned out the furnace area. Lena emailed us all the final paperwork and even went the extra mile to find out if we could qualify for a Consumer's Power rebate, which we did, and she filed all the tedious paperwork. Your company, owners and installers have been very polite and professional in every aspect of our purchase and install. It's refreshing to know when you have to get a big purchase like this, that you feel confidence and trust the job will get done right because you have the right people working with you.
Thank you Schutz heating team, we will not hesitate to recommend your company in the future.
All options were explained and they made suggestions for moving the new furnace to a more cost effective location. Filled out paperwork for all possible rebates available from local utilities and the federal government. The job was completed within a day and a half with no cleanup required and disposed of the old furnace. They were very professional and made the other four contractors that quoted prices look like they were just trying to sell a new system and price was the only factor in the selection process. I could have purchased a less expensive system from people working out of their homes but was looking for warranty and future service.