The Industry Leader of Kitchen Ventilation in Howell MI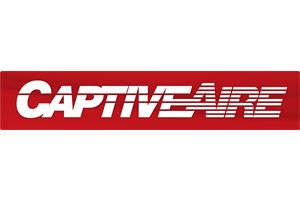 The Industry Leader In Innovation
CaptiveAire® is the nation's leading manufacturer of commercial kitchen ventilation systems, and now provides a complete solution of fans, heaters, ductwork, and HVAC equipment. For over 40 years, we have led the industry with innovative technologies, unmatched service, competitive pricing, and rapid lead times. Explore our products to discover how we can help you maximize efficiency and achieve exceptional indoor air quality.
We are experienced in the installation and servicing of all types of commercial kitchen equipment, including:
Kitchen Ventilation
HVAC
Fans & Ventilators
Ductwork
Heaters
Make-Up Air
Electronic Controls
We Service All Commercial Kitchen Equipment - Call Today!
Ready to get started with your commercial kitchen equipment project? Give our team a call and we will be more than happy to help you!
Schutz Heating & Cooling
6851 Oak Grove Rd, Howell MI, 48855
517-552-4039