Gregory MI AC Installation | Trusted Cooling System Replacements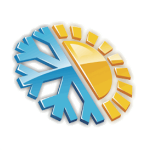 When the summertime rolls around, you are likely to turn to your trusted AC system for comfort. However, if your unit is not working as it should be, there is only one team that you should call for help. If you have invested plenty of money and time into your unit, you shouldn't have to deal with any issues. However, this is where we come in.

Our trustworthy technicians have been in the business for many years, meaning that we have seen just about everything regarding faulty AC systems. From installing new units to fixing older ones - we will have you covered.
Air Conditioner Installs and Replacements You Can Trust

You must pick up on the early signs to get the help that you need when you need it. Below, we have made a list of a few warning signs to look out for that indicate that your AC unit needs some maintenance:

Your system is over ten years old
Your system still uses R22 refrigerant
Your unit cannot maintain a set temperature
Your system needs constant repairs
Your energy bills are higher than usual

If you encounter any of the above issues, be sure to give us a call today. Our technicians are incredibly passionate about providing clients with reliable and professional service. For this reason, we will do anything possible to get the job done right and in no time at all.
Need Your Air Conditioning Installed or Replaced? Call Our Team!

There are a few options for you to choose from when looking for an HVAC company. However, if you want excellent service at an affordable price, we should be at the top of your list of considerations. With good attention to detail and hard-working nature, we look forward to providing you with our absolute best!