Sheet Metal Fabrication For Ductwork in Howell MI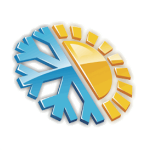 High quality, custom ductwork is an often-overlooked aspect of heating and cooling installation. At Schutz & Co., our technicians are highly trained in the fabrication of sheet metal. While some companies purchase ductwork from an outside source, we pride ourselves in the construction and assembly of custom ductwork created right in our own metal shop.

Finding Trusted Custom Sheet Metal Fabrication Services Near You
It takes both expertise and specific equipment to fabricate high quality sheet metal and ductwork. This includes applying calculated force to stretch and bend the raw material into the intended shape using a break press. This step not only creates the desired angles, it also strengthens the metal when performed correctly. The metal is also cut, and the edges folded to that they fit together snugly. It is essential that all measurements are precise, allowing the pieces of metal to join tightly and create a leak resistant, closed duct system.

The construction quality and fit of the ductwork can easily influence comfort level and efficiency. Our experienced HVAC contractors have the knowledge and ability to create custom ducts that fit tightly and last for a long time. Since customized vents resist leakage, they are a great way to keep your utility bills in check.

It may be impossible reap the full benefits of high efficiency equipment without also considering the quality of the ductwork. Between the furnace or AC, and the vents into each room in your home, the warm or cool air is traveling through your ducts. Our custom duct systems are designed to prevent that air from seeping out before it reaches your vents. As a result, your home able to be consistently more comfortable while also lowering energy consumption.
Need Fabricated Custom Sheet Metal For Your Ductwork? Call Our Team!
Where most companies opt for the one size fits all approach of purchasing sheet metal and duct from an outside source, Schutz & Co., recognizes the importance of customization designed for each specific location. Each business and residential home has their own needs and challenges, so we are committed to providing custom built duct to provide the best outcome possible for your space.

Whether it is for a new home or residential space, our sheet metal experts and Schutz & Co., are prepared to provide you with the ideal sheet metal and ductwork for your individual space. You can reach our team in the office with a phone call, text, email, or right through the website. However it's convenient for you, we are ready to help!

Schutz Heating & Cooling
6851 Oak Grove Rd, Howell MI, 48855
517-552-4039