Mini Split Installation Howell MI – Trusted Cooling Experts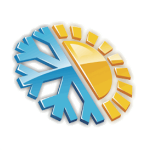 Unlike traditional air conditioners and furnaces, mini splits provide an efficient ductless alternative. This can mean significant savings whether you are planning to use them throughout the entire home, or just provide extra heating and cooling in a few rooms. There is no need for costly and invasive renovation to add or remodel duct work. Additionally, mini split systems can provide both heating and cooling using the same unit, taking care of your comfort year-round. These systems are also equipped with technology that senses variations in temperature to avoid fluctuations and consumes less energy than some conventional systems that repeatedly turn off and on.

Your Trusted Mini Split Air Conditioner Installers Near You
Mini split systems provide unique benefits when used in conjunction with a furnace and AC, or as a stand-alone system. Here are a few situations where a homeowner could benefit from mini split equipment:
There is a room or two that don't seem to heat up or cool down as efficiently as the rest of the house
There are plans to renovate your home and add new spaces where these systems could provide a more affordable option than extending the existing ductwork and upgrading to a larger furnace and AC unit.
Zoning capabilities customize the temperature of different areas of the house to fit a variety of preferences
Discrete design options both inside and outside that allow increased comfort without appearing bulky in smaller spaces
Need To Get Your Ductless Air Conditioning Installed? Call Today!

Installing mini-split systems is different from installing traditional ducted air conditioning or furnaces. As mentioned, they are a ductless alternative and therefore require their own set up skills to install correctly. It is important to ensure professional installation as it is the key to ensuring proper function and longevity. At Schutz & Co, we provide on-going training that equips our technicians with the necessary knowledge to provide that high-quality installation. This also enables us to share that knowledge with our customers to ensure they are getting the best out of their new equipment.

If you are considering installing mini-splits or just need them serviced, contact our team with a call, text, email, or leave us a message here.

Schutz Heating & Cooling
6851 Oak Grove Rd, Howell MI, 48855
517-552-4039