Hot Water Heater Repair Howell MI - Local Service Near You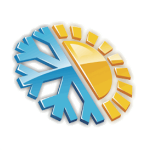 There are many household comforts dependent on a nicely functioning water heater. With continuous use or poor installation water heaters may break down, leaving you without hot water. To avoid interrupting everyday life at home, it's a good idea to have a trusted company you can call in a pinch.
At Schutz & Co., our technicians are highly trained, qualified, and experienced. They understand the frustrations of a non-functioning water heater and are prepared to restore your system, and your daily life, to normal.

Gas Water Heater Replacement and Installation Services Near You
Water heater problems often occur unexpectedly. Our team of technicians is extensively trained and ready to provide high-quality and professional water heater services. We understand that living without hot water is a challenge; that's why we are committed to restoring your equipment to working condition as soon as possible.
If it's time to replace an old water heater, we are ready to give you a free estimate on the cost of a new installation. In most cases, we can share that information right over the phone with just a few questions, allowing you to begin the decision-making process right away. If for some reason we are unable to give an estimate on your equipment over the phone, one of our Home Comfort Experts are ready to take a look for themselves and find out what will work best for you.
Need To Get Your Water Heating System Fixed? Call Our Nearby Experts!
Our commitment to our customers doesn't stop there. We provide a top-notch installation process as well. Some homeowners may not realize that proper installation is just as important as purchasing the right water heater. Improperly installed equipment may result in more frequent repairs, as opposed to a nice reliable system. As such, ensuring that your water heater is installed properly is essential.
You can reach our office over the phone, with a text or email, or directly through the website, we are here and ready to help!

Schutz Heating & Cooling
6851 Oak Grove Rd, Howell MI, 48855
517-552-4039