Furnace Repair Gregory MI | Reliable Heat Pump Services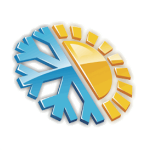 Having a good furnace system is a must for your house during the cold summers we have in our city. Once the temperature starts dropping, very few things feel better than the warmth and comfort of home. That being said, your home can go from cozy to frigid really fast if the heater stops working as it should - are you looking for a reliable heating system service provider near you?

You are in the right place. Our team of heating experts are here to help with a variety of furnace needs, from maintenance and repair to replacement and installation. We ensure our customers have the information they need to make informed decisions about their home comfort.
#1 HEATER REPAIR AND INSTALLATION SERVICES NEAR YOU
To extend the life of your furnace it is a good idea to have regular maintenance performed by an HVAC professional. Annual maintenance can catch problems with your equipment before you are left without heat, as well as keeping your furnace or heat pump in good working condition for many years.

Unfortunately, sometimes issues still arise and service is necessary. At Schutz & Co, we are committed to restoring your heat and making the process as smooth as possible along the way. The vehicles our technicians are equipped with materials that can be used to correct many problems during the first visit. However, from time to time, we need to obtain specific parts to solve the issue. When this happens, we like to leave you with a portable heater. Once we have it, we schedule our technician to come out and finish the job
NEED YOUR HEATER INSTALLED OR FIXED? CALL OUR TEAM!
If you're looking for peak comfort and efficiency, consider installing a heat pump for your home. A heat pump runs all year, providing your home with both air conditioning and heating. Heat pumps work through heat transfer. In the summer, heat is transferred from inside your house to the outside, resulting in a cooling effect. In the winter, the system is reversed so that the heat pump extracts heat from the outside air and brings it inside. This technology minimizes the gas consumed by your system resulting in a comfortable home at a fraction of the energy bills.

Whether you're planning to install a new furnace or heat pump or fix your existing system, Schutz & Co is here to help! You can reach us by phone call, text, email, or leave us a message here!