Air Quality Testing Howell MI - Reliable IAQ Systems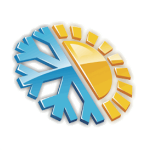 If you're concerned about maintaining a healthy environment for you and your family members, it's essential to take care of your home's air quality. That's why we provide options to prevent the development of pollutants such as pet dander, dust mites, mold, and bacteria so that you can enjoy healthier air. We have refined and zeroed in on some of the most effective purification solutions to keep you and your family safe and healthy.

Indoor Home Air Quality Testers Near You
The Air Scrubber by Aerus uses patented technology to eliminate contaminants from the air and off surfaces. It was originally designed by NASA to keep astronauts safe while on the International Space Station, and now it can be used to keep your home free of contaminants. The Air Scrubber will clean and purify your air, eliminating odors and reducing irritation brought on by allergies. This technology also comes in a variety of models including a portable model that plugs into a regular power outlet, an in duct model that is installed into the duct work of your home, and a miniature version that can be plugged into your car. The Active Pure technology that makes up the Aerus Air Scrubber has been tested to remove 99% of contaminants from E. Coli, H1N1, Norovirus, and other viruses.
Trane's Clean Effects uses patented ifD charger technology to purify the air. This works by charging the particles that enter the system so that instead of passing through and ending up back in the air, they stick to the Clean Effects collection cell. This technology also ensures that the clean air is able to flow unrestricted, instead of being trapped by a clogged filter. All it takes is periodic maintenance to keep the technology running at peak efficiency. Clean Effects has been tested and proven effective against air impurities such as pollen, mold, bacteria, dust, and smoke. This means a home environment free of allergens, unpleasant lingering smells, and illness causing particles.

Need To Get Your Indoor Air Quality Inspected? Call Our IAQ Specialists
iWave purifiers use ionization technology to attack and eliminate contaminants in the air. The technology replicates the same natural process as lightning, ocean waves, and waterfalls. The ions break down pollutants into compounds such as oxygen and nitrogen, creating a cleaner environment in your home without creating any harmful byproducts. The iWave has also been tested and proven effective against pathogens such as E Coli and airborne mold spores.

If you are looking to up your indoor air quality, reach out to our office with a phone call, text, email, or leave us a website message!

Schutz Heating & Cooling
6851 Oak Grove Rd, Howell MI, 48855
517-552-4039